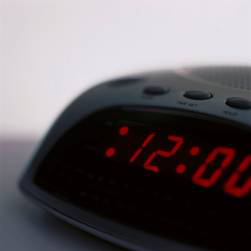 Do you get out of bed in the morning feeling as though you haven't slept a wink?

Has your partner even complained about your snoring?

Do you have concerns about your weight despite all efforts?
The cause could be number of things; poor nutrition or the wrong kinds of foods, lack of physical activity and/or excessive stress – or it could sleep apnea, a serious but common and treatable disorder.
Untreated, sleep apnea can lead to serious consequences including heart attack and stroke, car and workplace accidents, diabetes, weight gain, high blood pressure and decreased sex drive.
The sleep and health connection understood now more than ever before.
Fast Facts
Adults need 7-9 hours of sleep a night (children need 9-10 hours each night).
The right type and amount of sleep facilitates your body's ability to balance hormones related to hunger and fullness – not to mention the role sleep plays in muscle repair, stress management, and cascade of other body functions.
When your body doesn't get the rest it needs, it is more difficult for you to:
Make decisions including those related to healthy food and physical activity. These decisions affect your body's insulin response and subsequently your body's ability to store and release energy.
Rely on your hunger and fullness cues due to the disruption of leptin and ghrelin; two powerful hormones that regulate hunger and satiety.
These two factors, among others, affect your body's balance between storing and mobilizing food energy; making it difficult to maintain or lose weight.
Here's what you can do:
Talk to your doctor if you are concerned about your sleep.
Practice good sleep habits, also known as sleep hygiene.
Enjoy foods that nourish and protect your body. Eat vegetables, fruit and whole grains, choose foods with a low glycemic index, enjoy quality protein choices and ensure you include calcium containing foods and beverages in your diet every day.
Are you your healthiest self? I can help you get there. Book an appointment today.